Coleman Goodemote was excited to team with the HHS and DJ Design to provide construction management services for Halifax Humane Society's expansions and renovations.  Coleman Goodemote is proud to be a part of the community awareness program to remind people of the homeless animals that are available for adoption.
Dog Park
The Halifax Humane Society Dog Park Project has been completed and they opened their new park to dogs and humans on June 3, 2017.  The park will be open daily and features areas for both small and large dogs on and off a leash.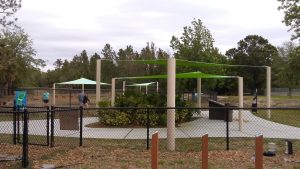 Grooming Facility
The Lee C. & Patricia Culler Boarding, Grooming and Travel Center Project has also been completed and is now open for business.